we are pleased to announce xia-gibbs syndrome awareness week 2022!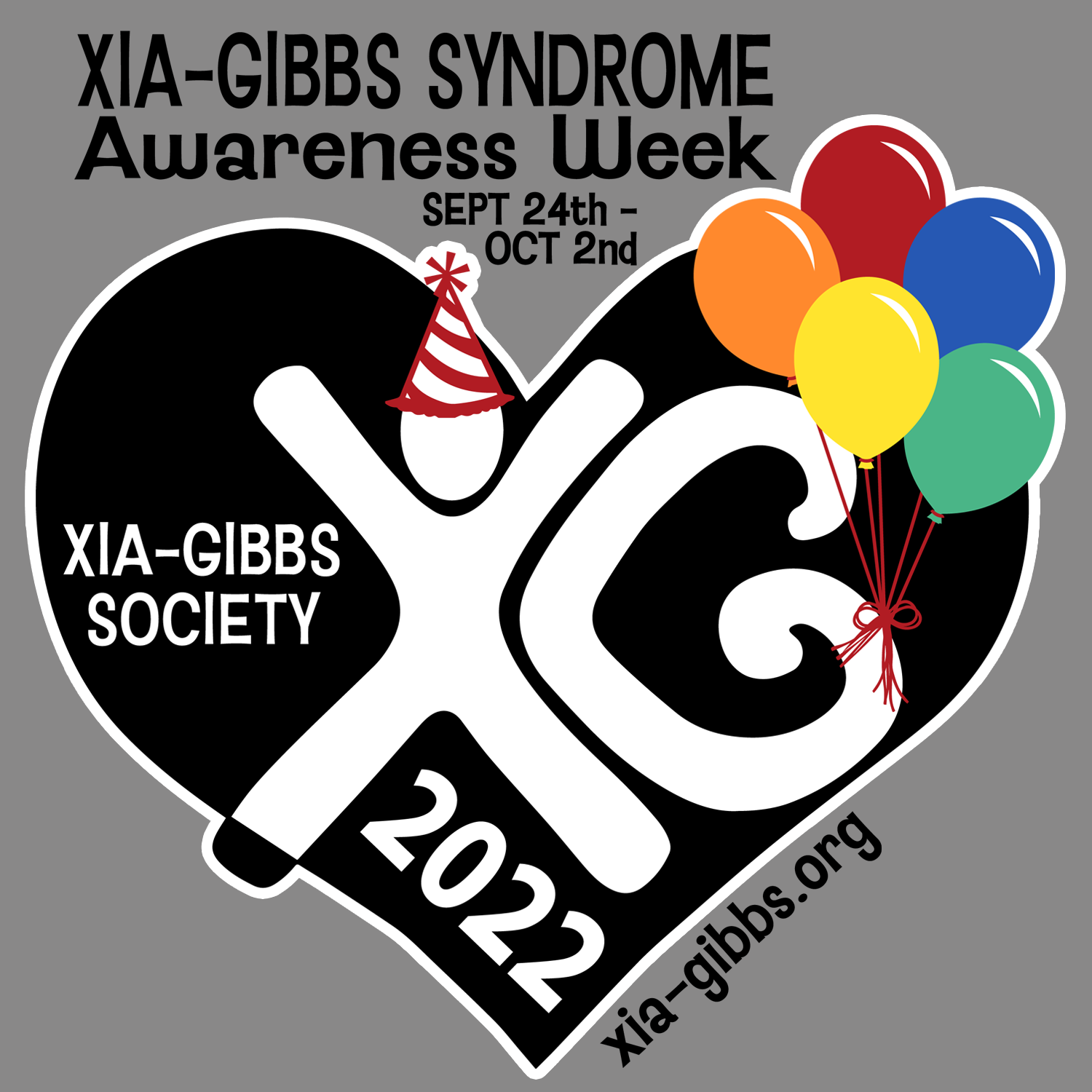 XIA-GIBBS syndrome awareness week 2022 is here!
For anyone new to
Xia-Gibbs Syndrome
, it is a rare, recently-discovered
genetic disorder
.  From birth, symptoms typically include poor muscle tone, breathing difficulties and global developmental delay.  This is usually accompanied by intellectual disability and individuals may also experience seizures, scoliosis and symptoms of autism spectrum disorder.  XGS profoundly affects the lives of people with the syndrome and their families.
Through our
research grant program
, Xia-Gibbs Society has already partially funded a research project through HGSC at Baylor College of Medicine to develop the patient registry, to help better understand the syndrome. But much more work is still needed!
Please help us reach our fundraising goal and help spread awareness about XGS!