Xia-Gibbs Society's volunteer Board of Directors oversees and carries out the Society's work.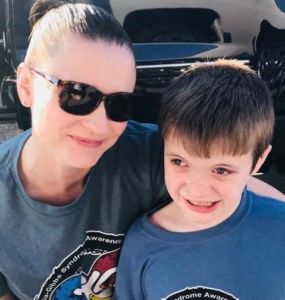 Monica Pendleton – Vice President and Treasurer
Monica Pendleton joined the Board in 2017 and serves as Treasurer and Vice President. She is mother to Alex, who has Xia-Gibbs Syndrome, Austin and Thomas. Monica's organizational skills and event planning experience are critical to our Family Conferences, where she takes a leading role.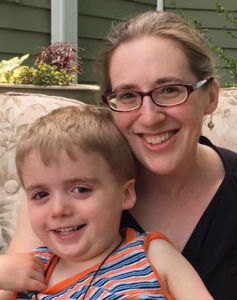 Arika Estep – Company Secretary
Arika Estep joined the Board in 2017 and currently serves as Company Secretary. Arika is mother to Emmett, who has Xia-Gibbs Syndrome, and his brother Corbin. She writes a blog, Embracing Emmett, about her experiences. Arika has a gift for design and is responsible for the Society logo and many of the graphical elements we use in our social media and other materials.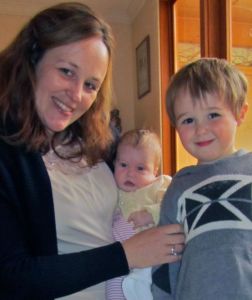 Emily Wilkinson – President
Emily Wilkinson co-founded Xia-Gibbs Society with Greg in 2017. She is mother to Molly, who has Xia-Gibbs Syndrome, and brother Jack. She currently serves as President and in her professional life is a practising clinical psychologist, specializing in perinatal issues. Emily is also an award-winning poet.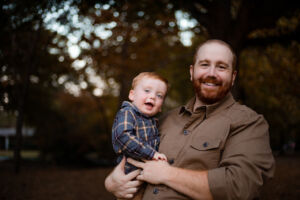 Kevin Wren joined the Board in 2022 and serves as a director. He and his wife Kristina have 3 children named Lincoln, Sylvie, and Sullivan (who has Xia-Gibbs Syndrome). In his professional life, Kevin is a co-founder of a Marketing agency. When Kevin isn't wrangling (or being wrangled by his) three children, he is an avid sports fan.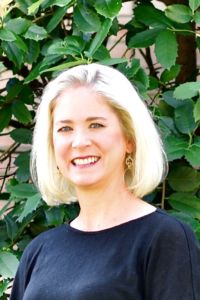 Molly Nelson has been involved with Xia-Gibbs Society since our first family conference in 2017 and joined the Board in 2020. She is mother to Alex, who has Xia-Gibbs Syndrome, and brothers Ethan and Aaron. Along with being a mom of 3 teenage boys Molly is a licensed interior designer and owner of Prestonwood Design Group, an interior design firm that specializes in commercial interior design.  She has worked in this industry for over 20 years.  She holds a bachelor's degree in Interior Design and a minor in Microbiology.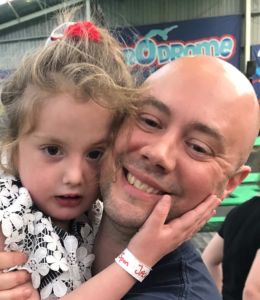 Greg Wilkinson – Executive Director
Greg Wilkinson co-founded Xia-Gibbs Society in 2017 with Emily. He currently occupies the role of Executive Director. In his professional life, Greg is an investment professional and in his spare time enjoys cooking, gardening, chess, golf and running as far as he can.
Xia-Gibbs Society is staffed by volunteers who give up our personal time because we are passionate about our mission. We need help to achieve our ambitious goals! Please consider volunteering, especially if you have skills or experience in fundraising, social media or grant writing!
SCIENTIFIC ADVISORY BOARD
Xia-Gibbs Society's volunteer Scientific Advisory Board is made up of expert researchers, clinicians and therapists.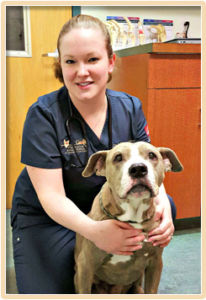 Dr. Megan Odgers is a small animal veterinarian practicing in New Jersey, as well as the mother of Cora, who has Xia-Gibbs Syndrome.  Megan's educational background includes a BS in biology from Ursinus College, an MS in Laboratory Animal Science from Drexel University, and her veterinary degree from the University of Pennsylvania School of Veterinary Medicine.  She's been a general practitioner veterinarian since 2012 and is Medical Director at her current hospital.
Megan's daughter Cora was diagnosed at 8 months old after experiencing numerous developmental delays.  She hopes to bring her first hand perspective as a parent with knowledge of XGS in combination with her medical background to contribute to the Society's work through her membership of the Scientific Advisory Board.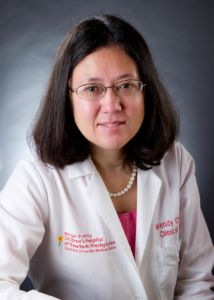 Wendy Chung, MD, PhD is an ABMG board certified clinical and molecular geneticist with over 20 years of experience in human genetic research of monogenic and complex traits. She has extensive experience mapping and cloning genes in humans, and describing the clinical characteristics and natural history of novel genetic conditions and characterizing the spectrum of disease, and developing tailored care and treatments for rare genetic diseases. Dr. Chung directs NIH funded research programs in human genetics of birth defects including congenital diaphragmatic hernia, congenital heart disease, and esophageal atresia, autism, neurodevelopmental disorders, pulmonary hypertension, cardiomyopathy, obesity, diabetes, and breast cancer. She leads the Precision Medicine Resource in the Irving Institute at Columbia University. She has authored over 400 peer reviewed papers and 75 reviews and chapters in medical texts. She was the recipient of the American Academy of Pediatrics Young Investigator Award, the Medical Achievement Award from Bonei Olam, the New York Academy Medal for Distinguished Contributions in Biomedical Science, and the Rare Impact Award from the National Organization of Rare Disorders. Dr. Chung is renowned for her teaching and mentoring and received Columbia University's highest teaching award, the Presidential Award for Outstanding Teaching. She received her B.A. in biochemistry and economics from Cornell University, her M.D. from Cornell University Medical College, and her Ph.D. from The Rockefeller University in genetics.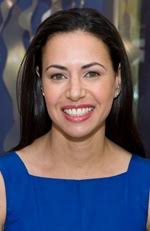 Dr. Catherine Brownstein is an Assistant Professor in Pediatrics at Harvard Medical School and a Research Associate in the Division of Genetics and Genomics at Boston Children's Hospital. As the Scientific Director for the Manton Center for Orphan Disease Research Gene Discovery Core, Dr. Brownstein has been instrumental in the elucidation of several new disease genes for conditions such as intellectual disability, nemaline myopathy, very early onset psychosis, SIDS, and hypophosphatemic rickets. Her current work focuses on advancing the fields of genome sequencing and analysis with a focus on structural variation. As part of the Innovation and Digital Health Accelerator at Boston Children's Hospital, she is a conduit between academics and industry, producing innovative technology approaches and partnerships.