thanks for supporting xia-gibbs syndrome awareness week 2021!
XIA-GIBBS SOCIETY WOULD LIKE TO THANK EVERYONE WHO MADE XIA-GIBBS AWARENESS WEEK 2021 A GREAT SUCCESS!
Our objectives for Awareness Week were to raise $20,000 towards research, to raise awareness of the syndrome and to celebrate our XGS community.
On each front we were successful! We raised more than $23,000 (and counting!) which will enable us to continue our grant funding for another year. We could tell from the engagement with our social media content through the week that we did reach out to the world beyond our community  with our message….and, most importantly, our community came together in a week-long festival celebrating our friends and loved ones with Xia-Gibbs Syndrome!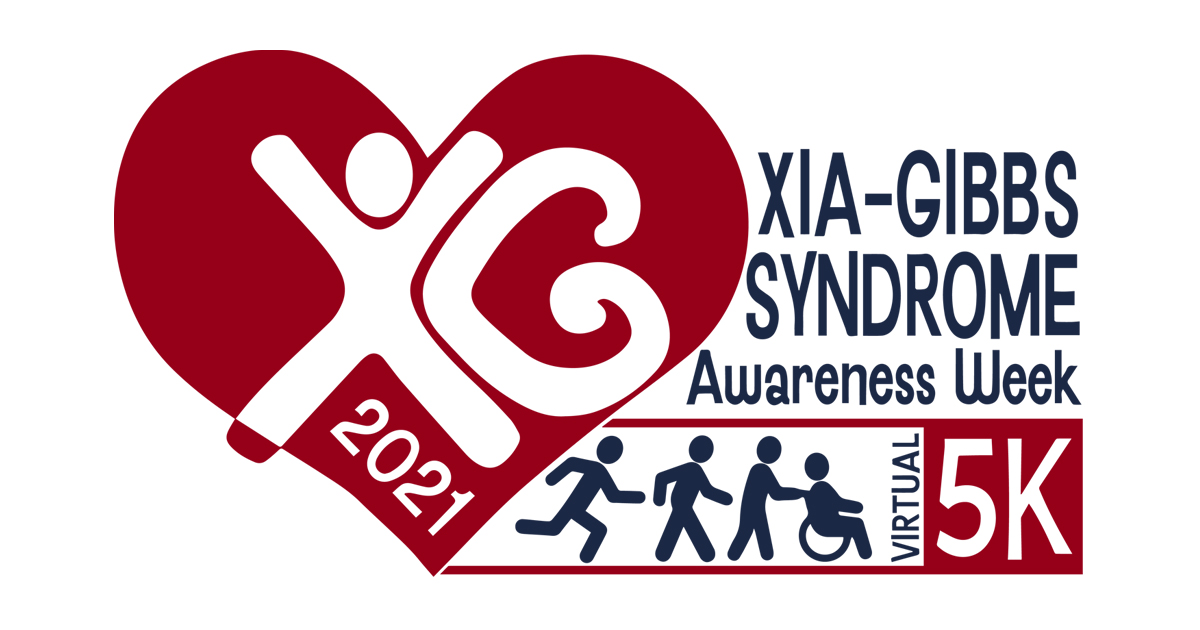 We used Racery.com to host our event, which allowed  our community around the world to socialize and participate together at the same time. Participants got digital bibs and finish placards and could log a few miles or as many as they wanted
Operating since 2014, Racery's virtual race platform makes it easy and affordable for a charity like ours to host a virtual 5k fundraiser for donors, or for a corporation to launch a WFH virtual race for company staff. Racery's newest race mode is a virtual run art challenge, in which participants can see each other's locations or compete for the most interesting route design. Thanks to Racery for partnering with us and supporting us during the event!
109 people registered for our event and we raised more than $6,500 towards our fundraising goal!
The final race standings were:
Individual times
Joe Cocozza  0:21:26
Laura Fortunato 0:21:32
Ash Davidson 0:23:04
Individual distance
Patrick Mayfield 34.2 miles
Ash Davidson 32.9 miles
Greg Wilkinson 29.2 miles
Team distance
Amelia's Team 151.2 miles
Team Molly 94.5 miles
Xia-Gibbs Italy 66.5 miles
Thanks again to everyone who participated in Awareness Week and donated to support our mission!